Anchor Former Protection System
Sphaera and Quadrans are anchor formers that hold pin or spread anchors in place, creating a protected space for lifting precast concrete elements.
They enable significant labour savings and provide a perfect finish, as the former does not need to be removed.
The use of these systems also improves workers safety, avoiding the fall of concrete pieces during charge, discharge or placement.
Types of Anchor Formers
Former Protection System for Pin Anchors SPHAERA
For steel pin anchors.
Former Protection System for Pin Anchors SPHAERA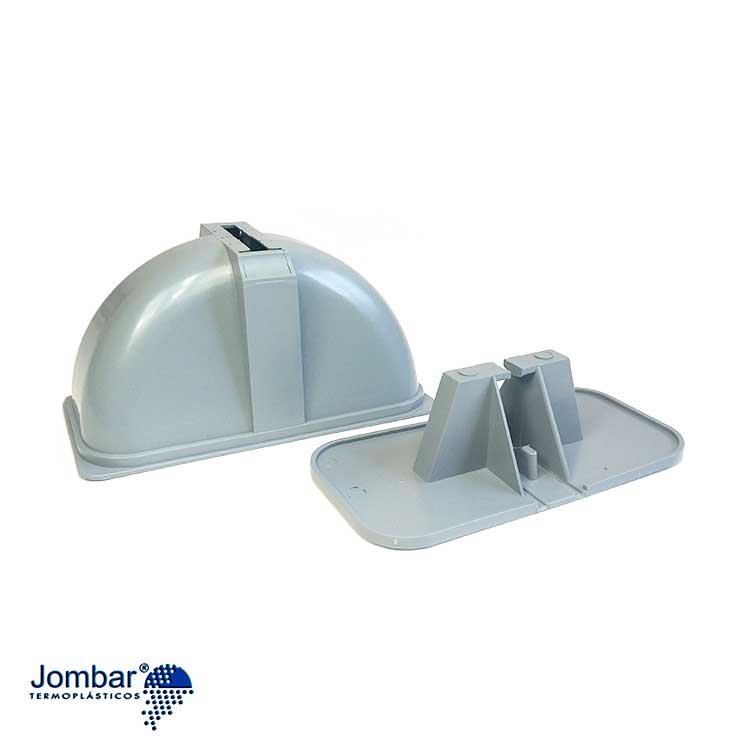 Former Protection System for Spread Anchors QUADRANS
For steel spread anchors.
Sphaera y Quadrans son de un solo uso
No es necesario desmoldar ni hacer mantenimiento de las semi-esferas.
Acabados perfectos
Sistemas de protección de anclajes que hacen que los acabados sean mucho mejores que con los sistemas de semi-esfera de caucho y el elemento de izado queda protegido frente a la corrosión.